GDPU League Result... ( Eastwood PS v ALBA PS )
09/12/2016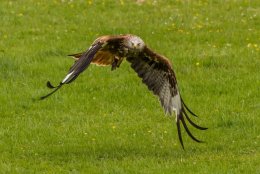 Three of Alba's high scoring images on the evening; 19, 18 and 17 points respectively.
Eastwood PS [338]
Alba PS [328]
On Thursday 8th December Alba PS had their first GDPU inter club image competition against Eastwood PS away from home. The event was well attended by the home club as expected, as well as 7 members from our own club. After being made very welcome individually by Eastwood PS President, David Taylor, the judge for the evening was introduced - Fiona Brims from Kirkintilloch Camera Club.
Fiona prefaced the judging by saying that the standard was very high indeed and apologised in advance to some entrants for having to be hyper-critical in order to separate some of the images. Fiona being extremely competent was forensic in her scrutiny of all the entries. In fact, David Taylor remarked that she had unearthed some aspects of their photos that they had not even considered. Fiona's critique was comprehensive and she justified her comments admirably.
Our philosophy for the battle was to submit all of our previous years highest points scoring images as far as we could. We supplemented this with any other images we felt could compete at a high level. This competition was much closer than Eastwood were expecting and at half time our opponents appeared worried as there was only one single point separating both clubs. In the end Alba narrowly missed out by 10 points.
To run so close to the two years in a row champions is a huge boost to our reputation, especially as we are a provincial club with a membership of about 25. Eastwood have three times that number. So a big thanks to Matt and Kenny for 'image selection services' and to Alba members who made the sacrifice to support our club at the away fixture.
We were given some image feedback and we can now hopefully improve our submission for the next battle against Lanark.
Top image of the evening went to Eastwood PS entitled 'The Getaway'
Congratulations to Eastwood PS for their well deserved victory on the evening, albeit being a very close one!